In this era that we live in, incredible things happen every day. As we go further things change by the minute and even second. The digital and computerized world of electronics never ceases to amaze us as it has eliminated the borders and made our world a vast global community. It can be amazing yet scary, how endless the modernization process has become. As contradictory as it may seem, it is the infinity that simultaneously scares and excites us. Human insatiability constantly drives us to explore more and achieve more. Technology is a tool, making the unthinkable come true.
As we have already stated in our "just out of the oven" article, the population growth and our hectic schedules necessitate change, faster pace accompanied with less drama, and more accuracy. Take electronic banking, for example, turning our worlds upside down by introducing electronic bank cards to the world of banking. Upside down as a complementary feature and positive evolutionary change.
We on the other hand, at the receiving end, take them as they come. As long as we're confident about the safety of such modernized methods and innovations, we're open to receiving. These endless necessity-driven achievements can become so ordinary, that we do not seem to get enough of them. Urging us to ask for more and often not taking no for an answer. Different variations of this ongoing progress have made an incredibly positive impact on every aspect of our busy life schedule.  By way of example, we can refer to bank cards and the undeniable influence they have had in our everyday lives since the very beginning.
Quick Flashback
We have already talked long about bank cards, debit cards to be specific and their popularity in Iran. It's worth mentioning that on and on we reminded of the benefits of owning and using debit cards. We have gone through not only the history of debit cards, but we have highlighted the importance of owning a travel debit card especially when traveling to Iran. We have even dedicated an article to different ways you can pay using a debit card when you're in Iran.  Not thoroughly but deeply, specifically and in details. Not to brag, but paying attention to details is our thing. That is to say, the methods we implement are basically detail-oriented.  Especially when your financial well being and safety is concerned. So you have nothing to worry about.
Given that we try to make this prelude short and go straight to the main subject matter.  So let's cut back on this introduction and get to the main part which is the availability of international bank cards in our country, Iran. 
Has Iran been Left out? 
Before answering this question let's just go through two important concepts.  It is logically impossible to think about "limitations" in the divergent world of technology. The concepts of "boundaries" and "limitations", as unfortunate as it may be, have been defined in the dictionary of the intercountry and international relations. In a modern era, where digitalized electronics can connect us to people worldwide. As utterly unbearable it is, this becomes more of an issue when politics mix with anything. Even with the most irrelevant. This issue is most probably related to where the country stands in terms of economy and how developed it is.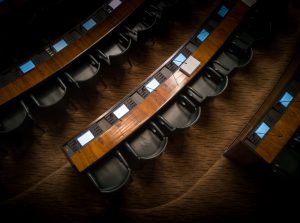 More importantly, in the case of politics, limitations differ with respects to which world's number the country belongs to. The less developed the country is,  the more it is the subject to heavier limitations. Such constraints usually come in various shapes and forms including economic constraint and pressure. Sanctions might also be a part of that. Notably in third world countries.
Delving Deeper
Speaking of third world countries, other factors may also play a role in this equation. There are obviously certain agreements that need to be made in order to be a good citizen of a global community. Based on those policies, you are obliged to follow certain rules. Otherwise, if those agreements and criteria aren't fully(partially) met, then you're obviously not eligible for being a part of it. At least not fully. So the key point is to understand that there are always two sides to a story and also the eligibility matters. While a country might be qualified to benefit from certain privileges of being a part of the global community, it is probable that it's not quite bona fide of being the recipient of other advantages.
For whatever reason, relevant or irrelevant, justified or not, discrimination exists and yes, it is obviously annoying. The discriminated country is sort of left out of some good stuff. By way of example, compare this to a person attending a party. A party where everyone is equally enjoying themselves. While everyone is having fun, he/she is alone and isolated playing with their drink or talking to a very like-minded people. For the not so simple reason being different, less privileged and a bunch of other reasons.
So now what's the answer to the question? Can Iran be referred to as a discriminated and less privileged country? Honestly yes. But does the same apply to the usage and availability of international bank cards in our country? Read on to find out.
Iran and the International Bank Cards
When traveling abroad, be it a neighboring country or a country on the other side of the world in a different continent, certain decisions can make your trip lighter, safer and easier.  Easier as in being mentally comfortable. The main purpose of a trip is to take a break. In order to fulfill that purpose, we must steer clear of any sort of problems. As much as we can anyway. For that our antennas must work constantly in order to locate potential problems and hassles. The farther and more unfamiliar the country is the more these antennas need to work.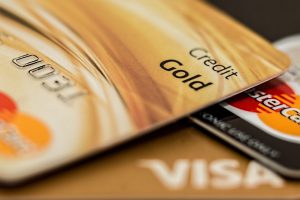 Stress-induced discomfort is the worst feeling one may experience during a vacation. This mental burden may become so heavy that is capable of making any person emotionally vulnerable. This kind of stress interferes with all the fun that one is having and affects the quality of the trip itself. The discomfort is usually money-related, for the most part actually. In order to avoid that there are very obvious considerations that need to be made.
What Considerations are we talking about?
Where our finances and their safety are concerned instinctively we tend to be more alert. And as a result of that, we usually seek the most convenient yet trustworthy way to make things work for us. Regarding budget and finances, bank cards, travel debit or travel money cards are the best ways to go. That's actually the deal with everything we do nowadays on a daily basis. There are basically fewer things that require cash and a long list of chores that can be carried out without it. That's how simple and almost hassle-free handling our finances have become. So if you own a MasterCard, Visa Card or any other card you are more than a few steps ahead. On the other hand, your destination country (countries) is (are) the determinant factor(s).
What's to determine?
Determining whether taking your bank card is of any use. If you own any of the internationally well-known bank cards, whether it's Visa or MasterCard or any other international bank card for that matter, traveling to a, let say European country, or the US, with your personal bank card fits perfectly. It is, in fact, the smartest choice to make. However, if your destination country is a third world country, namely Iran, then things might not go as planned and must be handled differently. You guessed it right. International bank cards are not available in Iran. To put it another way, they can not operate using a regular ATM or POS  machine.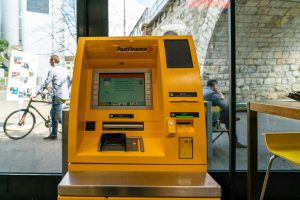 It must be mentioned that although these cards don't work in Iran, you can still reach your online banking account if you simply have a mobile phone, a laptop and internet access. Whether it's your bills that have to be paid or an online purchase that needs to be made, you can handle them all through the world wide web. But you must understand that none of the purchases you make online can be received in Iran and the address you provide must be the original address of your residence.
On a side note, Iranian bank cards also do not work overseas. So I guess we're even. 😉
Perhaps it was for the Best
So now that the international bank cards are off the list, what else is on the menu? Although international bank cards do not work in Iran, however, two very specific options remain. You either have to carry cash, which would normally be in the currency of your country of origin, Euros or American dollar. Whichever you're carrying, you'll have to exchange them with Iranian Rials. For that, you would have to go to an exchange center where you can exchange the amount you want to IRR. Read this if you want to know the best places to exchange your money when you arrive in Iran.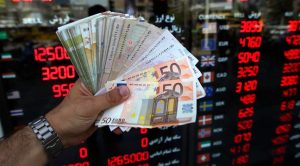 Being banned from having international bank cards does not necessarily mean being "underprivileged".  A person with fewer privileges can grow out limitations. In a like manner, that may also leave the country being more independently productive. In such a way, that they can handle more than one thing on their own. Once a wise woman said, use the shortcomings to your advantage, become creative and persevere until you find new ways. So maybe it was for the best after all as it has resulted in what we're about to reveal. This is the time when the Iranian Debit Card comes in.
It's worth mentioning that while you as a foreign traveler are not eligible to apply for a regular Iranian debit card, you have yet another perfect alternative. This remaining choice equals having less drama, safer travel, convenience, and ease of mind. That's called the Iranian Travel Card or IranianTravel Debit Card. Yes, such an opportunity is well provided in Iran for people who are traveling to our country. Applying for it is not only easy but completely safe and reliable.
What can you do with this card?
The majority of Iranian people use debit cards in money transfer, online and in-store purchases. Not only purchases but bills payment, hotel reservation, and flight bookings can be carried out online. That only requires them to have a bank account, debit card, and an internet connection. Speaking of the internet connection, that is also available almost everywhere in Iran especially if they own a SIM Card with a cellular data package which can also be used as mobile wifi using a USB modem.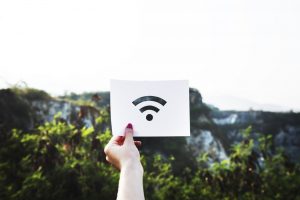 From buying your train, subway and bus tickets to a simple grocery shopping in any of the supermarkets, all can be handled using your travel debit card. To read more about what you can actually do with these cards and realizing the importance of getting a travel debit card when traveling to Iran, please click on this link.
What we do
MahCard as a provider of travel debit cards for the foreign travelers who have chosen Iran as their destination and facilitates payments considers itself privileged. Having said that, it has not only been a great journey, but we are almost satisfied with the outcomes. However, satisfaction does not mean we stop trying, as it's quite the opposite. The outcomes we talked about are the testimonials we have received from our clients. These empowering elements of our existence and every comment whether it's a compliment or a criticism is a breath of fresh air. Our livelihood is dependant on either of them.
Any critical feedback that we receive reminds us that although there's no such thing as perfect, there are things that can and must be fixed. Our costumers drive us to be a better version of ourselves, and if it weren't for their support we wouldn't have survived long. They urge us to dig deeper, find those flaws and shortcomings and work on getting them fixed. We'd like to share with you the feedback we received from two of our beloved costumers. Check it out.
MahCell
While MahCard was up and running we thought why not we figure out ways to provide our costumers with internet accessibility while they are in traveling in and around Iran. And we finally came up with the idea of MahCell which is a mobile WiFi. With perseverance being our friend, we worked on this project full-time until it was ready to launch. This new service of ours is just out and ready to provide you with a satisfactory result, alongside MahCard. The key to our success is to provide and maintain our costumers' satisfaction.
Final Word
We're sincerely hoping that this article has been helpful, eliminating the doubts and providing you with information that might come in handy in the future. If you have just joined our friendly community, we hope that on one of your future trips to Iran we will be your service provider, into which you can confide. We promise disappointment-free services to our costumers and we do our best to keep that promise. Thank you for staying with us until the very end of this article and we wish you safe travels wherever in the world you are and to whichever country you are traveling to. Best of luck from the MahCard Team.
Related Posts