Join our new affiliate marketing program and start earning money today!
Join
It's easy and free to join! Get up and running today. Just one approval to join.
Click here
to sign up for our Affiliate Marketing program now!
Advertise
Whether you are a large network, content site or blogger, we have simple linking tools to meet your advertising needs and help you monetize your web site.
Click here
to see our press resources.
Get paid
Earn up to 40% commission!
Everytime a customer uses your discount code, we will give you comission as easy as that!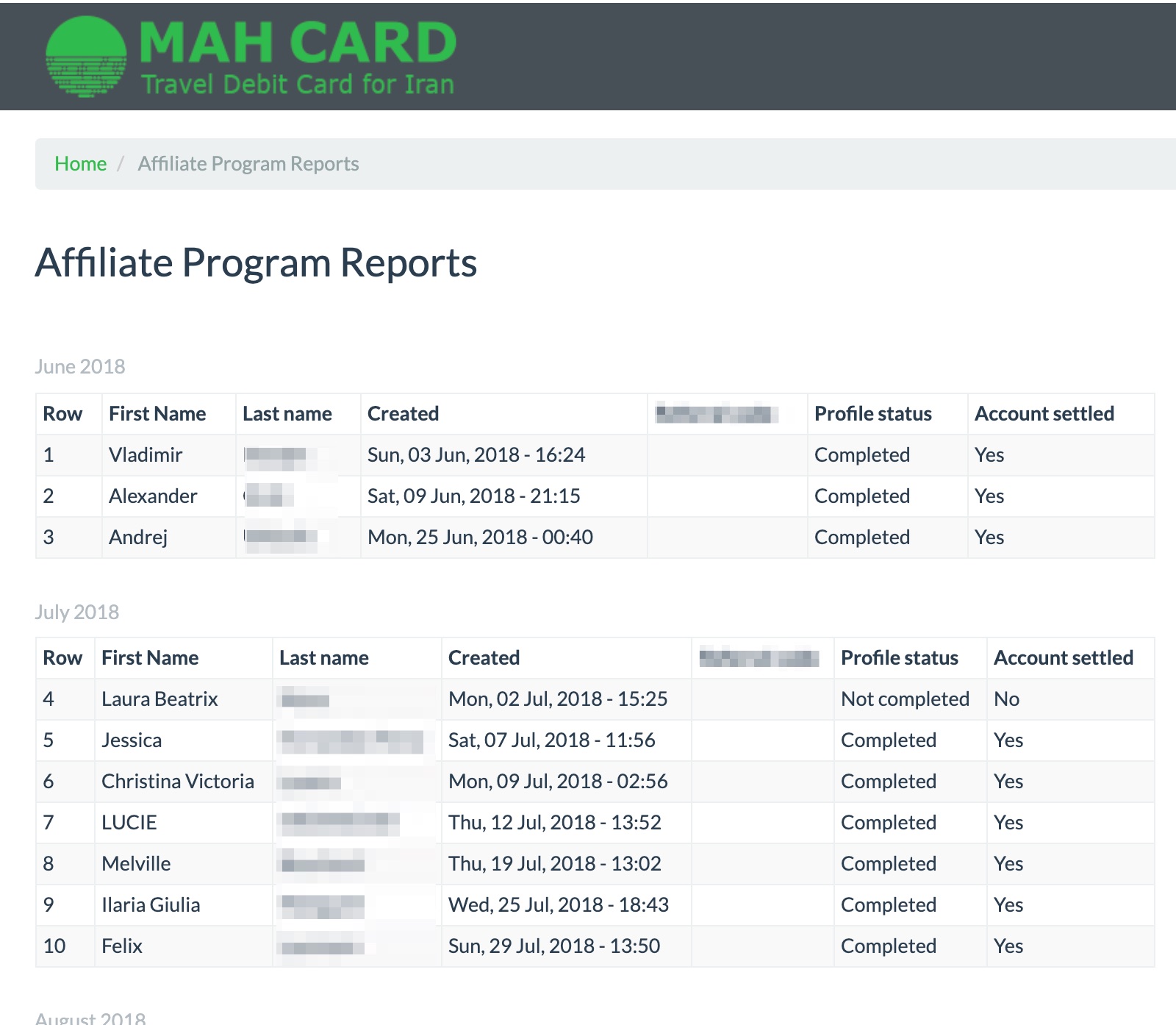 How does it work?
Sign up online for our Affiliate Marketing Program.
We will review your account and give you a unique Promo Code.
You will start writing about our services and mentioning your promo code so that your users can get discounts when entering the promo code.
For every sign up using your promo code, we will pay you commission up to 40% of the card issuance fees.
You can see the details of your account online using the MahCard dashboard.
Start making money now!
There is no charge to join our Affiliate Program.
We pay commissions for all sales you referred.
Earn up to 40% commissions.