Remote work is on the increase. Yes, its not just your Facebook feed, more and more people across the world are abandoning their traditional office desks to hit the road, or stay in their pajamas all day! The digital nomad lifestyle is catching on big time.
Why the increase? The main reason is new technology that facilitates remote arrangements. As it is, co-workers who see each other everyday in an office are more likely to communicate via Zoom, Slack or Trello than in the tearoom or by the photocopier. These online platforms and other tech are making nomadic living totally doable and so on trend right now. In the EU, the Netherlands is leading the charge with almost 15% of their workers working remotely. And according to Forbes, almost 50% of US workers sometimes work remotely and 4.8 million Americans describe themselves as digital nomads (New York Times).
Where are the best places to work remotely?
Anywhere, that's the whole thing right?
A fast internet connection is probably the most important thing. A productive, quiet working space with a good vibe is also vital. For digital nomads, travelling to far-off exotic places is another pre-req.
So you need:
fast, reliable internet connections
co-working spaces/ laptop friendly cafes
a low cost of living; and
an exciting location.
A few destinations come to mind. Hanoi, Cancun and Bali have been popular choices in 2019. But have you considered working remotely from Iran?
Remote Work in Iran? C'mon….
Iran is an amazing and misunderstood country.
Just google image search "Iran Travel" and you'll be blown away. Iran has over 6,000 years of continuous culture – something that not many countries can claim. From rugged nature to the grungy cities, Iran has it all. Read more in 5 Reasons to Visit Iran.
The biggest draw-card for remote workers considering Iran will be the price tag. Tehran is the cheapest capital city in the world. And Tehran is expensive for Iranian standards!  In Iran you can survive on €10 per day and live well on €25 per day. So that means you don't really have to work at all!
For more details on cost of living, read on.
Facilities for remote workers in Iran
Internet connection
If you are on the road, you will need a decent wifi connection. Reliable wifi at cafes and hotels/hostels is not that common in Iran.
MahCell is here to save you! You can rent a fast 4G mobile internet pocket wifi from MahCell for €15 a week. Oh, did I mention it comes with unlimited data?
MahCell perks:
Fast 4G Connection
SIM Card Included
Small pocket-size WiFi Hotspot device
Can be connected to up to 5 devices
15 Euros per week for unlimited data
50 Euros security deposit
No hefty registration paperwork!
You can apply online in advance and have your MahCell delivered to you when you arrive in Iran.
Co-working spaces
Co-working spaces are a fairly new phenomena in Iran. In a recent article in the Tehran Times, a spokesperson for The Pardis Science and Technology Park said that their organisation had issued 38 licences for co-working spaces in Tehran alone.
Edge on the iconic Vali Asr Street in Northern Tehran is a good option. For approximately €280 a month you can hire private office with 24/7 access, high speed internet, printers, scanners, free tea, coffee and snacks. Daily and hourly rates are also available. At Isfahan's Blue-White you can hot-desk and enjoy their outdoor terrace for €5 per day.
You can check out the coworker.com's list of co-working spaces in Iran here.
How cheap?!
The cost of living in Iran is preposterously low. From as little as €15 per day you can eat, sleep and get around in all major Iranian cities.
Unlike some other inexpensive countries, cheap in Iran doesn't mean cheap 'n' nasty. Iran wasn't always a super-cheap destination. In 2018 the Trump administrative slapped extreme economic sanctions on Iran. The fallout? The local currency decreased its value three fold in just a few months. As such, those who are bringing in foreign currency will enjoy these unbelievable exchange rates.
So, just how cheap is stuff in Iran? Let's see:
| | | | |
| --- | --- | --- | --- |
| Under 10 cents | Under 1 Euro | Under 10 Euros | Under 100 Euros |
| 500ml bottle of water | decent espresso | 1 day in a private office in a co-working space (based on a monthly rate) | 1 week rent for an apartment in Tehran |
| 1 liter of gasoline (!!!!) | falafel sandwich | fancy dinner at an up-scale restaurant | return flights from Tehran to Shiraz |
| metro ticket | 20 minute taxi ride | inter-city bus ticket (VIP class) | 3-day guided tour of Iranian desert |
| an apple | a notebook and pen | 1 night in a hostel | Persian rug |
Read more about what $10 buys you in Iran here.
Accommodation in hostels ranges from €2-6 per night for dorm rooms. Read our hostel guide Hostels in Iran – An Ultimate Guide for Solo Travellers and Backpackers 2019 for all the details. Wanna live it up? Treat yourself with a 5 star hotel experience, just because you can. There are some luxurious hotels in Iran with prices from €40 per night.
If you're looking to settle in, short term rentals will be the way to go. Although Airbnb is not available in Iran, websites like expat.com, Housing Anywhere, Homestay and Tehran Furnished are a good place to start looking. For €300-400 per month you can rent a room in a safe and pleasant area of Tehran. Rents in smaller cities and towns are much cheaper. For example, you might get a whole apartment of villa for this same price in Yazd or Kashan.
Arranging a rental in advance may be risky and more expensive than organising after you arrive. Iranians are not big planners so try go with the flow!
What to do in your time off
 Based on the above figures, you won't need to do many hours on your laptop to cover costs in Iran.
History lovers will fill their time easily checking out the many ancient sites and historical places across the country. Adventurous types will be spoilt for choice with amazing trekking, skiing, fishing and biking across the country. Read our Iran Travel Guides here.
Nightlife in Iran is live and well, albeit it lacking bars and clubs. Iranians hang out in cafes, malls, parks and restaurants until all hours of the night. Wanna know more about nightlife in Tehran? Click here.
Accessing Money in Iran
Due to sanctions, Iran is pretty much cut off from international banking systems. This means you can't use a Mastercard or Visa Card anywhere. Unsure about how to handle money in Iran? That's understandable because it is confusing and weird! Basically, visitors need to bring cash or arrange an Iranian debit card.
MahCard is the most trusted Iranian debit card provider. With a one time service fee of €19, you can order your Iranian debit card as easy as 1,2,3. Hear what other travellers have said about MahCard here.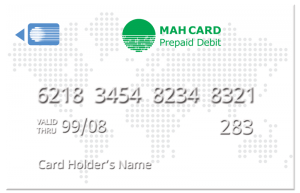 MahCard gives you the flexibility and security to pay with an Iranian debit card wherever you go. You can also use your MahCard to withdraw cash at local ATMs. There is an app to track your spending and you can top-up/ recharge your card online whenever you need to.
For more details on how it works, check out the website.
The Pitfalls
Iran is not without its downside. Remote workers travelling to Iran should know a few things.
VPNs are great for protecting your privacy anywhere but you absolutely must have a reliable VPN for working in Iran. Some websites are filtered (like Facebook and YouTube) by the Iranian government. Also, some websites are filtered by the US. For example, you need a VPN to open Upwork and Paypal.
Secondly, all women must wear hijab in public. Because of the Islamic government, this is actually the law in Iran. This means long pants or skirt, a loose over-shirt that covers you butt and a head scarf. Nowadays in Tehran it is not uncommon to see fallen scaves, flashes of leg and even cleavage as local women test the boundaries. Generally speaking, Tehrani ladies' hijab is more adventurous than the smaller cities and towns. Travellers should be aware of this respect local customs wherever they go.
Another thing is the hot summers. Europeans will swelter as the mercury rises to 40 even 50 degrees Celsius from June through to August. The good news is basically everywhere in Iran is air-conditioned. Electricity is heavily subsidised by the Iranian government so all cafes, offices, hotels and shops have the air-con blasting.
Visas
Most nationalities need a visa to gain entry into Iran. In most cases 30 day tourist visas are granted on arrival or you can apply in advance. Tourist visas can be extended for a period of up to 90 days upon request.
You can also consider applying for a student visa. There are a few good schools across Iran offering Persian language, literature and poetry courses for international students. Tuition is very affordable and classes won't take up more than 10 hours per week. Dehkhoda Institute in Tehran is reputable and will do all the visa paperwork for you.
Related Posts