Living in the Digital Age, having access to the internet is one of the top priorities for most travellers. Either to stay connected to family and friends or to instantly share photos on social media. Or it to keep yourself updated about relevant news and to regularly check your email. And of course to search for practical information while you're visiting the country. Whatever your reasons are to stay connected; this blog post covers three ways to access the internet in Iran.
How to get internet access in Iran?
Basically, there are three ways to access the internet in Iran. Each with their own benefits and downsides. To help you choose your best option I'll mention each of them briefly;
1. Buy a local Sim Card
While this used to be a straightforward process before, it's now becoming increasingly difficult to register a local sim card on your name. Especially, first-time visitors have difficulties getting their sim card registered, and often need an Iranian friend to do the registration for them. Interestingly enough, Iran's two most popular mobile phone providers; Hamrahe- Aval and Irancell still have booths at the airport and Irancell in particular even has special tour packages. Because some travellers do manage to get a sim card by their-selves it's worth to give this option a shot. Once you have the sim card you can easily add data to it. Check this blog post to learn how.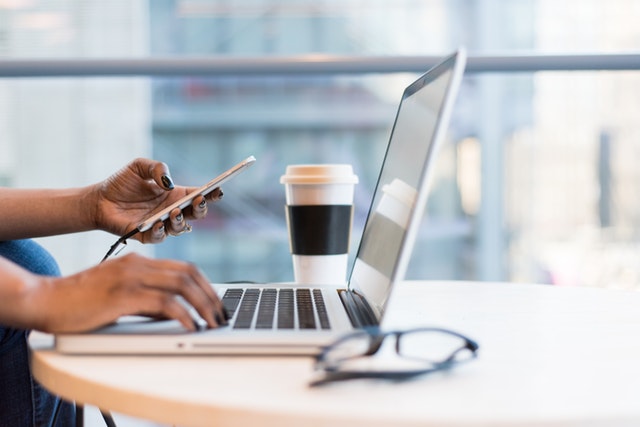 2. Use free Wi-Fi in Hotels and Café's
Another way to get access to the internet in Iran is by using free services in hotels and cafés. Mainly in large cities, you'll find plenty of hip cafés and restaurants that offer free Wi-Fi to guests. Additionally, most hostels and hotels also have free Wi-Fi. The main benefit of this is that you can access the internet freely, without having to change your sim card. The downside, however, is the limited flexibility that comes with it as well as overall low internet speed.
3. Use pocket Wi-Fi internet in Iran
Lastly, there's the relatively new service of pocket Wi-Fi in Iran; a portable Wi-Fi hot-spot that gives you access to the internet. The main benefit of this service is that you're not depending on Irancell or Hamrah-e Aval and therefore don't need to register a local sim card to use it. Additionally, the fast 4G network is also a big plus! Simply connect the hot-spot to your phone and carry it with you as you go!
MahCell: Pocket Wi-Fi for Iran
To help travellers access the internet easier, MahCard designed a super compact, pocket-sized travel Wi-Fi hotspot named MahCell. That as a bonus serves as a power bank as well! Super convenient to keep your phone battery charged on your upcoming trip!
To receive more information about the MahCell, simply sign up for MahCard and receive an invitation by email.
Related Posts