Travelling can be relatively easy. An adventure starting right from the moment your plane lands in the airport! I personally think that each city's airport, namely Tehran's IKA Airport,  is pretty much like an entryway to a house! It's like an introduction! So why not make this introduction a memorable one by gaining some insight beforehand!
Regardless of our destination, there may always be some sorts of minor (occasionally major) struggles and concerns along the way.  However, this rate can be much lower if you are already clear about your expectations. Consequently, you'll "kind of" have an idea about what your next steps would be, where and when to look for what you're looking for. So it "partly" depends on your level of maintenance and "so much" on the information you have gathered in advance. You won't want to put yourself in situations in which you compulsively make decisions and not consciously. Aside from those general worries of traveling, as in what we may experience regardless of where we're traveling, there are four exclusive factors making things a bit more challenging. Relatively speaking!
"Country, culture, language and currency!"
How would you feel when being in a completely new circumstance? Whatever you may be feeling, you won't want to be "clueless"! And believe me when I say you won't want to trouble yourself with having to guess pretty much all the time. Therefore it's best to learn before leaving. If you're a professional traveler, consider yourself privileged and lucky. But even if you think you know it all, there's never any harm in repeating, right?
What To Expect From This Article?
So the point here is to significantly modify the odds of getting all worked up over unnecessary stress and anxiety. By which I mean what you and I can actually avoid. Making things a bit more clear, less discomforting and more predictable.  Spontaneity and venturing forward with an open mind is all fun and games unless you're traveling! You'd want to live out your traveling days at ease, right?
So now that we have your attention, how about, going over some of these so-called "obstacles" very briefly, Following that, we'll be talking about everything you need to know about IKA Airport taxis, the benefits of using airport transportation services and obviously the subject matter which is ordering a taxi at the IKA Airport.  We'll put everything in a way that you'll lead 1-0 to others who haven't been over this article. Yet!
The Attractiveness of Differences
As we may all agree, different languages and currencies may, in fact, be the initial causes of concern. However, contrary to this general belief, differences can, in fact, be attractive, whether it's the language, the currency or culture. Provided you know what you're dealing with. In order to do that, you must first acknowledge these differences. It is then that you'll witness the beauty of these diversities.
The Beauty of a Three Dimensional Diversity
Language:
Yes, things may be a lot easier if you're a European traveling inside the EU or other European countries, even to the US or Australia. Easier compared with those of other countries with native languages other than English. But in the case of Asian and Middle Eastern countries, namely Iran, the language may be considered a barrier. Languages in which you can barely speak three words in, let alone read! It is a big deal, considering the fact that language carries the definition of communication.
Cultural:
Each country is identified by groups of specific behavioural and moral characteristics. This cultural diversity makes life exciting!  Moreover, communicative methods vary based on different cultures and ethnicities. These differences are abundantly clear particularly when you travel to a country for a very first time. In a country like Iran, the cultural differences manifest themselves in various shapes and forms, including behaviours, hospitality manners, even when using public transportation such as taxis. Some are called unwritten standards of behaviour which are peculiar to each culture.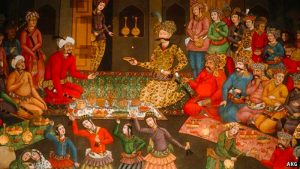 Furthermore, these unwritten standards are broken down into smaller groups, each referring to a special type of behavior, specific to a social class or occupation. These subgroups own independent characteristics. To name one, we can refer to "Taxi Driver culture"  referring to a special type of behavior specific to this specific social class. Therefore it'd be helpful to study and acquaint yourself with behavioral characteristics of the country you're traveling to. For one thing, it would, in fact, make things a bit more predictable and you'll somehow know what to expect. Additionally, it helps neutralize your judgments and reactions.
Currency:
In addition to what has been said earlier, one main difference still remains The difference regarding currency, is something you can't ignore! The number of zeros in IRR scares the hell out of pretty much everyone, including the most professional travelers. With regards to that, you'd want to learn the tips and tricks to paying in Iranian Rials to avoid overpaying or underpaying, when taking a taxi wherever you are in the country. Having said that, from a positive point of view, this can actually be beneficial in improving your mathematics and calculating skills. 😉
Time for some Imagination Therapy
So now, with regards to the differences we have previously discussed, imagine yourself in such circumstances. Where everything from language and even communicative methods to signs and currencies are unfamiliar. Taking those into account, chances are you may feel a bit anxious being in new conditions (or not!). What are you going to do and what is your first reaction to this situation with or without encountering difficulties of some sort? Let's just say you're now in Tehran's IKA Airport! What steps will you be taking after having landed in this new destination of yours? Nothing fancy about getting off of the plane, but imagine yourself riding down the escalator and entering the arrival hall of the airport. Yes, first off, you'll be automatically lead to the airport's luggage claim, to collect your pieces of luggage. But what's gonna happen next?
There's a possibility that you're traveling alone. Neither a travel companion or a guide is with you to give you further instructions. You may somehow get by guessing, but would you take such risk? That's when you need assistance! So in order to answer the above questions, you must first identify the differences and second receive instructions before you leave. The sooner you prepare for it the better.  How? Well, how about through this article? 😉 Why wait till you're helpless, when you can gather all the information and instructions you need here!
Acknowledgment
You should already know that there are certain defined standards regarding some public facilities and conveniences. Which are by the way internationally recognizable. However, some countries, Iran for instance, maybe a bit different in many ways.  Different courses of action may need to be followed when performing some very simple everyday chores. These distinctive factors may include traffic signs, public transportation appearances, and signs. Also, certain regular actions may be done in a different manner from what you are already used to on a daily basis,  including taking (ordering) taxis or getting on intra-city trains.
First Stop: IKA Airport
Since you're here on this website and on this article specifically, we assume that you'll soon be traveling to Iran. Which is in fact great! So in this case, when coming to Iran, your first destination would be the IKA Airport which stands for Imam Khomeini International Airport.  Now the question remains, what will your next step be? What shall you do next after arriving at Tehran's IKA Airport? 
Face Your Choices
While some may choose to stay at one of the Airport's hotels, due to a short business trip (probably a quick meeting) or other reasons, others don't. For the most part, travelers tend to leave the airport to the city. So considering the higher probability, when first arriving in a new city via airplane,  train or any other intercity transportation, you'll eventually want to leave the airport to wherever your next destination is. Be it your hotel, hostel, your host's place, a domestic airport, train station, and etc. You may either be greeted and picked up at the airport or you may be on your own, having to use airport taxis or the city's subway trains.
Speaking about taxis, IKA Airport's facilities and conveniences including the metro station, taxi services, hotels (Ibis, Novotel), parking lot and the airport itself are known as Imam Khomeini Airport City.  Therefore, whatever you need to be looking for, including transportation services, is within this airport city. That is to say, everything you need at this point is at hand. You'll have two choices regarding transportation, based on how tired you are and much you're carrying with yourself.
IKA Airport's Transportation Services
If you're traveling light, then the IKA Airport's metro will do. The station is located right opposite the airport, accessible via a pedestrian tunnel. But bear that in mind that the airport's subway train has limited working hours, transferring passengers from 6:10 am to 8:10 pm. Providing you arrive outside these working hours or in cases of tiredness, lack of sleep, jetlag, traveling heavy or even personal preference,  taxi services are probably the best alternative available at the airport. In spite of them being more expensive compared to the subway, I prefer using the airport taxis, as they are convenient and way more comfortable. Besides they are available 24/7.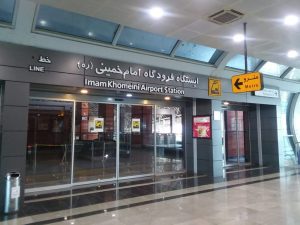 The Looks of the IKA Airport Taxis
Speaking of convenience and comfort, Imam Khomeini Airport's taxis are superbly comfortable! These taxis range from sedans to vans and SUVs, colored in bright yellow and a darker shade of yellow. Sedan, van and SUV taxi fares differ, with sedans being slightly lower than vans and SUVs. Not to mention that van and SUV taxi fares are equal. IKA Airport Taxi cars are for the most part Hyundai and Toyota, plus Renault and Samand which is, in fact, a domestic production. Regardless of their size and color, all of the airport taxis are signed with "V.I.P " and the name of the airport on the front doors and their telephone number printed on the back door. IKA Airport taxis are in contract with three major taxi organizations, Seirosafar andTaxi Lux .
Having that said, it is in your best interest regarding safety, not to ever use unregistered vehicles offering you to take you to your destination. In addition to that, unlike the registered airport taxis, the unregistered taxis don't have a fixed fare. In other words, they may cost higher or even lower.  The truth of a matter is, even if they do cost lower, not only that doesn't make them a better choice but that is surely not enough of a reason to use them. IKA Airport's taxi drivers wear identical uniforms, which is another distinguishing factor from non-registered taxi drivers. So let's just seal the deal by strictly advising you to use REGISTERED airport taxis, whatever they may cost! And in all honesty, once you try using registered airport taxis you won't want it any other way.
Benefits of Using IKA Airport Taxis
So with regards to what has been discussed earlier, the benefits of using Imam Khomeini International Airport 's taxis can be summed up in the list below:
Insured passengers and their companions
Safety of the passengers and their belongings
Utilizing the world's best car brands namely Hyundai, Toyota, Renault
Working 24/7 with minimum lingering time
Employing drivers instructed and certified for airport purposes
Fixed fares regardless of the location of your destination in Tehran.
Ordering Taxis at IKA Airport
So here's the final and yet important part. It's quite easy if you read carefully. When first arriving at the IKA Airport,  you'll pick up your items of luggage from the baggage carousels in one of the two arrival halls of the Imam Khomeini International airport. Hall A and Hall B. Hall A is the one on the western side of the airport and Hall B is located on the eastern side. Passengers in the Hall A will automatically head east and people in the Hall B take the west direction, after exiting the arrival halls we previously stated.
As we mentioned earlier, you may be greeted at the airport by your host or your hotel. In those particular cases, you won't be needing to take a taxi on your own, as your host will probably have his/her car parked in the airport's parking lot or might just order a taxi for both of you. Your hotel will definitely send you a driver who will be greeting you in front of the arrival hall you're arriving in, probably holding a placard with your name written on it. So that's that. But let's say your traveling on your own or with your travel companions, you guys will personally need to take a taxi.
Seek and You Will Find
Ordering a taxi at IKA Airport requires you to first find their desk at the airport. Which is by the way on the ground floor, the same floor where the arrival halls are located. No, it's not supposed to be a hide and seek kind of game, it is actually very straightforward. Halfway through the ground floor, depending on which hall you exited from, taxi service desks are either on your right or your left. If you'll arrive at Hall A, IKA Airport taxi service desks will be on your left, and in case you claimed your pieces of baggage at Hall B they'll be on your right near some little ATM machines.
Order Your Taxi
Now that you've successfully found them, it's time to order a comfy taxi to your destination. You'd go to one of the desks, and ask for a taxi in English. The majority of people in Iran speak relatively good English especially in places such as the airport where there's lots of international passengers commute. They will probably be asking for the address and where in the city you're going. You can safely share the address, which will then be handed to the driver. You can ask for a specific type of car, sedan, van or SUV, which we discussed a few paragraphs back.
Besides that, you are also free to tell which car brand you'd prefer to ride, a Toyota, Hyundai, Renault or Samand (Domestic production). They'll then inform you of the transfer fare, based on what type of service (car) you have ordered. You may also be provided with a receipt. If not, you can ask about the fare and for the receipt straightforwardly, thereby you'll be clear about how much you'll have to pay after you've safely arrived at your destination. Following that you'll be lead to your taxi which is among the taxis parked outside and in front of the airport.
How to Pay For Your Taxi
Speaking of the taxi fare, there are a few things you may need to take care of prior to ordering your taxi or even afterwards. When you first arrive in Iran you naturally don't have IRR cash with you. You may be carrying your country's cash. On the other hand, you may have previously ordered your MahCard credit card prior to your trip to Iran our website and you're going to receive at your hotel or place of residence while in Tehran.  However, there's a possibility you still have a few dollars, euros or any other foreign currencies in your purse. Having said that, you'd better have cash in your pocket. In either of those cases, you still don't have the Iranian currency in which you have to pay the driver in the end.
NOTE: You can also pay for your taxi with foreign currency (your country's currency or any other), which requires quite accurate calculation. Given Iran's current economic circumstances, which then results in instability of  Iranian Rials and fluctuating exchange rates, it is advised not to even think about it.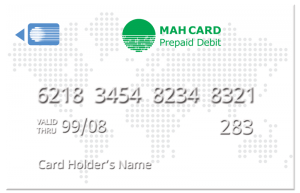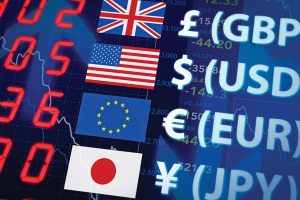 So now's the time to head to the airport's exchange center. Yes we know we have already advised you not to exchange money at the IKA Airport in one of our articles. However, you must have IRR to pay for your taxi. And for that, you need to change your money, only enough to get to your destination in the city. When you arrive at your destination in the city of Tehran, you'll have nothing to worry about regarding money. You'll then will have to exchange your money at one of Tehran's exchange centers located in Ferdowsi Street. And in case you're one of the many travelers using our MahCard services, we'll have your card delivered at your temporary residence in Tehran and you'll be able to use it whenever and for whatever you may need.
Related Posts